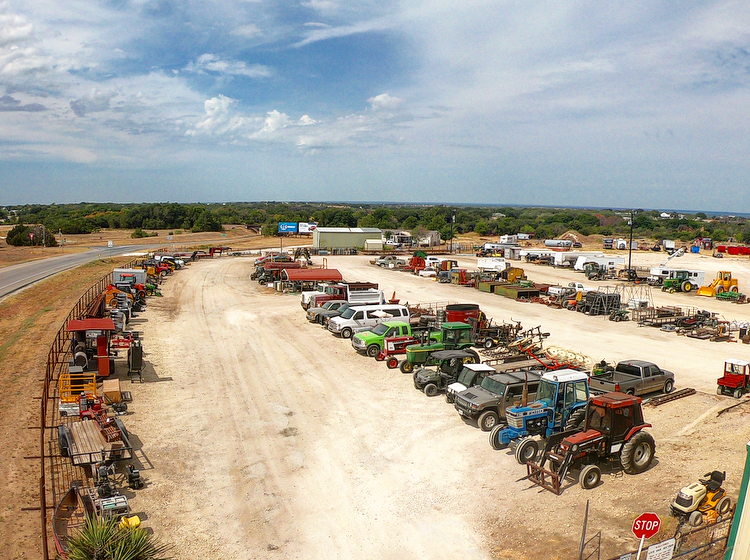 Farm-Ranch-Construction Equipment Consignment Auction
Due to the widespread concern about the Covid-19 virus. We are going to postpone our March 28th auction. To protect our community and our customers best interest we will reschedule it in a minimum of 30 days from today March 17th. With that being said, we do have items on the lot that can be bought as private treaty. If you are interested in any equipment you are more than welcome to drive through the lot, as some items will have price tags or you may call Glen Love at 325-938-6750. We are very sorry for the inconvenience. In the meantime, pray for our nation and we'll get back to business as usual soon.
Upcoming Auctions
May 16th, 2020
June 27th, 2020
August 8th, 2020
September 26th, 2020
November 21th, 2020
Auctions will be held approximately every six to seven weeks.
New commission rates effective June 1, 2019
All items $250.00 and under ---- 25%
There will be a minimum charge of $25.00 per lot .
Items selling for $ 251.00 and above --- 10%
$25.00 NO SALE fee per item
$25.00 Check in fee on Titled & License Receipt items. Title or License Receipt must be with item at check in. We do not offer motor vehicles for auction without a valid – transferable title. We reserve the right to hold sales proceeds until title work is correct or hold the item out of the auction. YOU CAN NOT BRING IN TITLES OR LICENSE RECIEPTS AUCTION DAY.
$25.00 Buyer fee on titled and license receipt items. Titles will be mailed to address provided upon registration. If you don't provide a good mailing address expect delays in getting your paper work. Titles are generally mailed out within 14 days after the auction.
$25.00 per day per item storage fee on purchases not picked up by 5:00 Friday following auction unless arrangements are made with Glen or Chase. Office staff and load out crew can not make these arrangements. Items left from previous sales will be re tagged and sold to highest bidder.
WE DO NOT PROVIDE PRICE PROTECTION. IT IS THE CONSIGNOR'S RESPONSIBILITY TO REPRESENT THEIR ITEMS.
CONSIGNOR CHECKS ARE AVAILABLE FOR PICK UP AFTER 1:00 PM WEDNESDAY AFTER AUCTION. CHECKS NOT PICKED UP WEDNESDAY WILL BE MAILED THURSDAY.
ALL ITEMS CHECKED IN AND PLACED ON THE LOT MUST GO THROUGH THE AUCTION. ITEMS MAY NOT BE WITHDRAWN AFTER CONSIGNED AND CHECKED IN.
Thank you for your continued support and business!